Gratitudely is a simple, fresh way to practice gratitude journaling.
Why? Any Benefits?
The benefits of the gratitude journal, list, diary, log - whatever you wanna call it - have been proven time and time again through academic studies. [1][2][3][4][5][6][7][8][9][10][11][12]
You probably already know, but let's go through some, shall we?
Increased happiness and life satisfaction.
More self-esteem, motivation, and resilience.
Reduced stress and anxiety.
Better health; physical and mental.
Improved brain activity. Better focus.
Basically, better well-being. You get the drift.
"I've only been using Gratitudely for a month now and it's surprising me! My mood has improved and my stress is reduced. It's rare that I stick with something like this. Definitely worth it."
- Nora S, Sales Rep
Just A Few Minutes a Day.
Gratitude can be a pretty hard habit to build. The world isn't really this cheery fairytale where everything is fair and just, is it?
Sometimes we're just too busy or distracted or just plain tired and sad and stressed to remember. Gratitudely will remind you via SMS.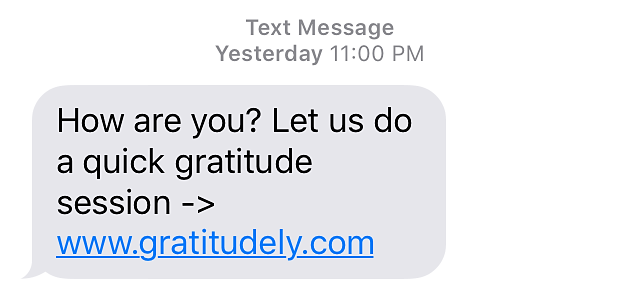 SMS was specifically chosen for reminders because of its 98% open rate.
By default, you will receive an SMS reminder every night at about 9 PM, according to your timezone. Of course, the reminder time can be changed.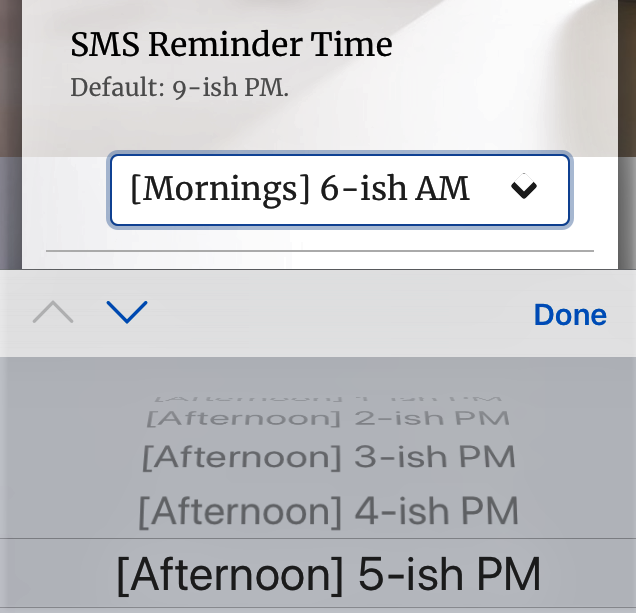 To reap the benefits, gratitude journaling requires you to be consistent. Gratitudely provides a daily totals chart to provide a sense of momentum.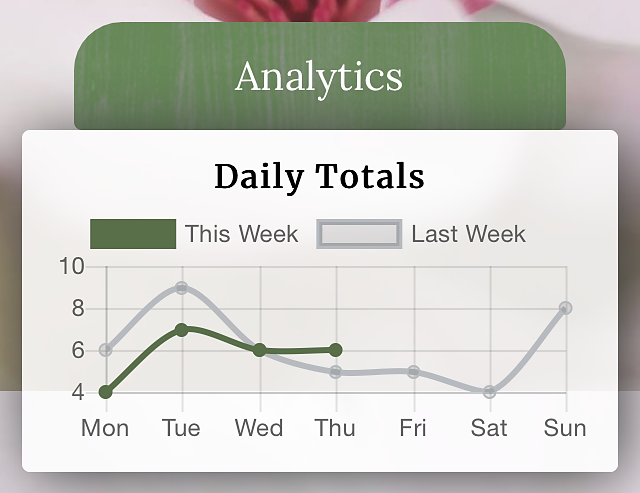 Short & Simple.
The purpose of Gratitudely is to train the brain to notice and focus on the positives, small or big. It's not about your writing prowess.
There will be a time where you just can't think of anything. It happens to everyone. Simply click/tap the Gratitude Ideas button.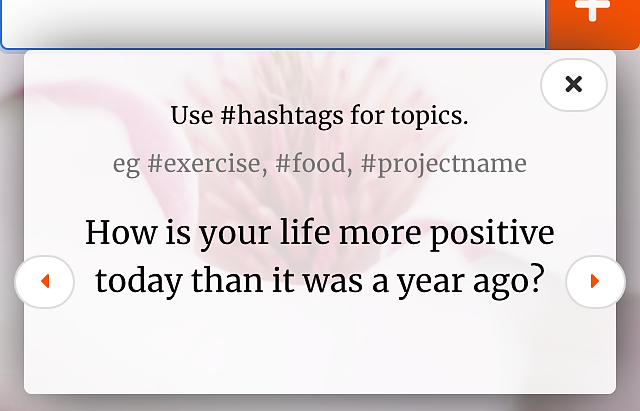 The Gratitude Ideas are simple, randomly-picked prompts, such as:
Something good about today's weather.
What is one food you are grateful for?
One tool you can't live without.
A small win that you accomplished in the past 24 hours.
What do you have now that you didn't have 5 years ago?
There is no need to channel the spirit of Shakespeare every night. Just short bullet-point sentences about, say, good moments and small wins.

Including more specific details would be great, but not necessary.
Hey, if you're feeling a little extra, you can write something longer. Just make sure to keep it under 250 characters (including hashtags).

Organize. Analyze. Revisit.
You're already familiar with the concept of #hashtags, right?
Yes, like Twitter and Instagram. They're your private hashtags, however - other users have their own. They can't see or use yours, and vice versa.
When adding an entry, you will be asked to choose categories.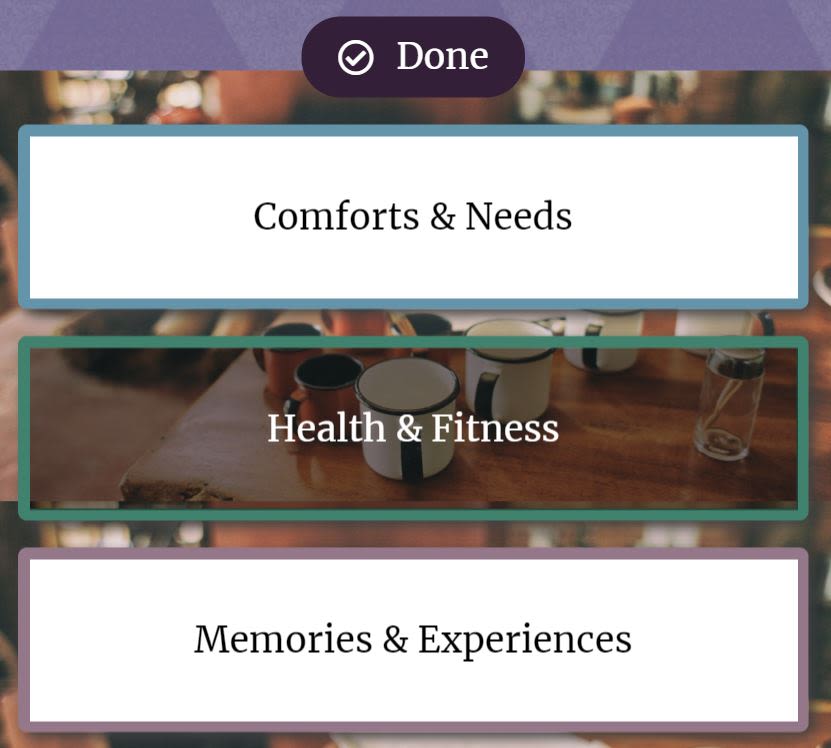 There are 8 categories:
Comforts & Needs
Health & Fitness
Memories & Experiences
Nature & Animals
People
Small Wins & Accomplishments
Work & Business
Other
Why, you ask? It's for your analytics. Below is a category distribution pie chart.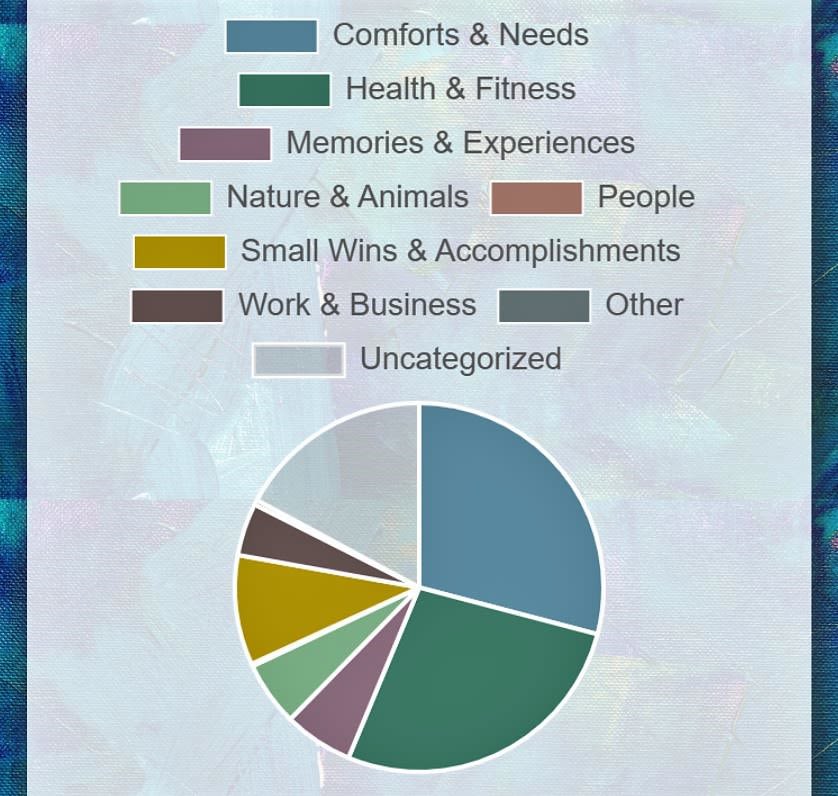 And here's an example of the #hashtag chart. Both are available from the beginning. More charts after you have enough entries.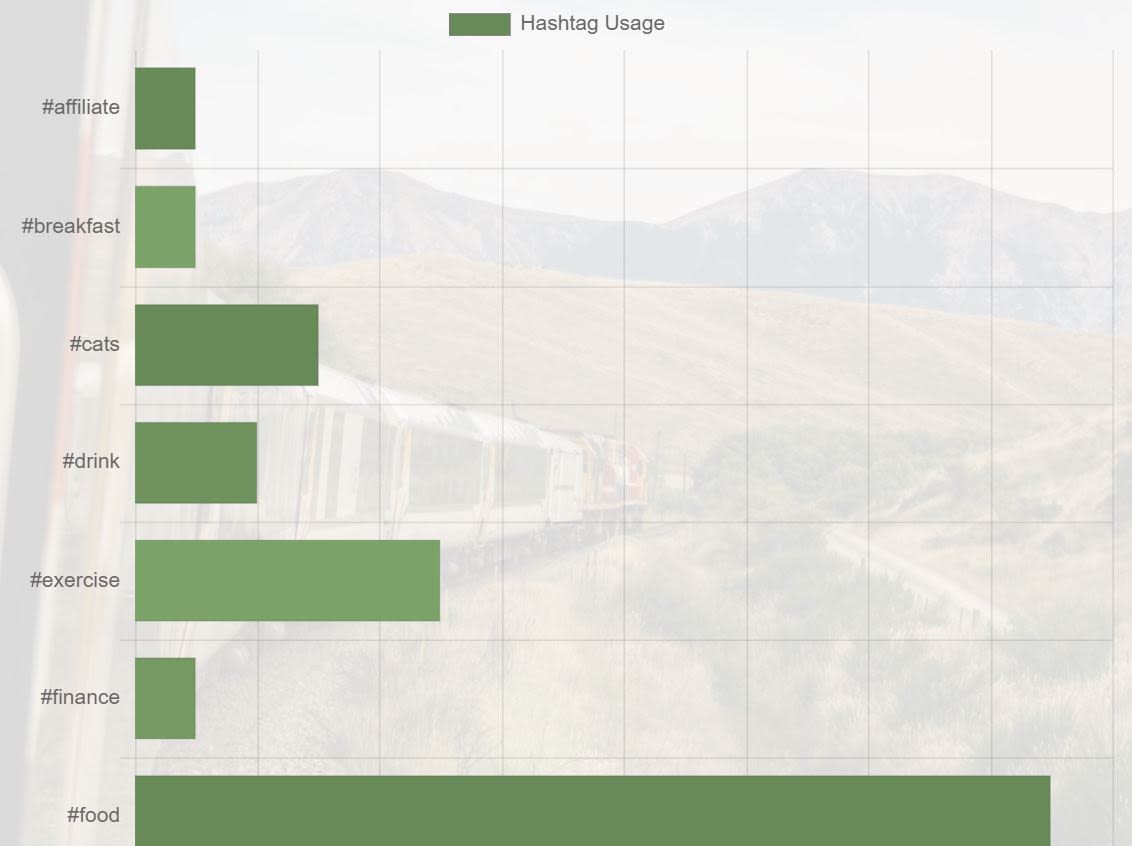 With these, you can do some self-introspection. The whats and the hows and the whys are up to you. Find patterns, and ask yourself questions.
Anytime later, you can search for specific #hashtags (or category, words, date etc) in the Entries page.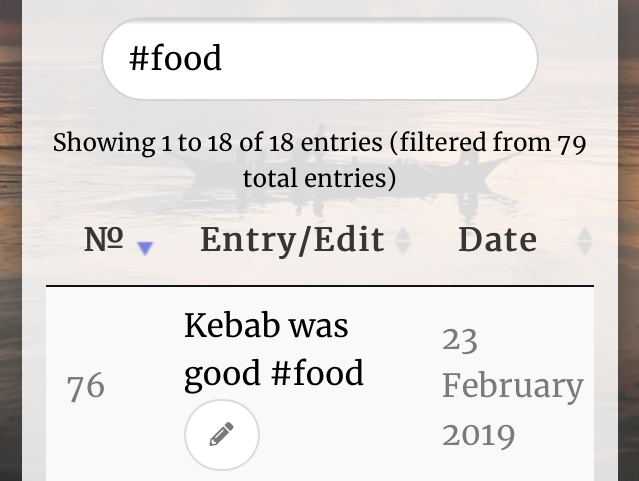 An export-to-spreadsheet function will be available soon!
Unlock Customizations.
To keep your gratitude journaling habit feeling fresh, Gratitudely employs some light gamification. It is very simple, yet effective.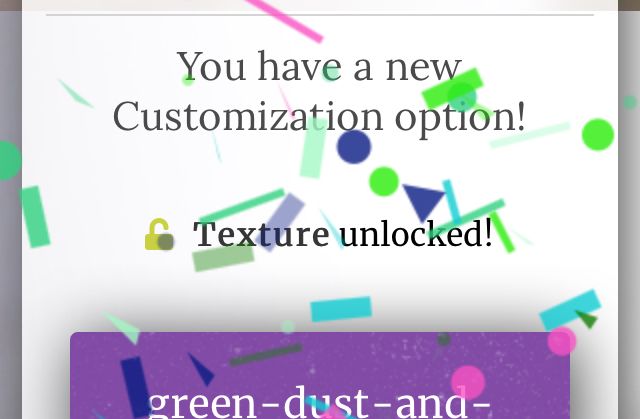 Don't worry, there is no heavy video game element used. Gratitudely only uses a simple quota unlocking game mechanism.

Fill up the entry quota, and you will unlock a random Customization option. There are currently 4 Customization types (with more to come!):
Backgrounds
Textures
??? (wait 7 days)
??? (wait 14 days)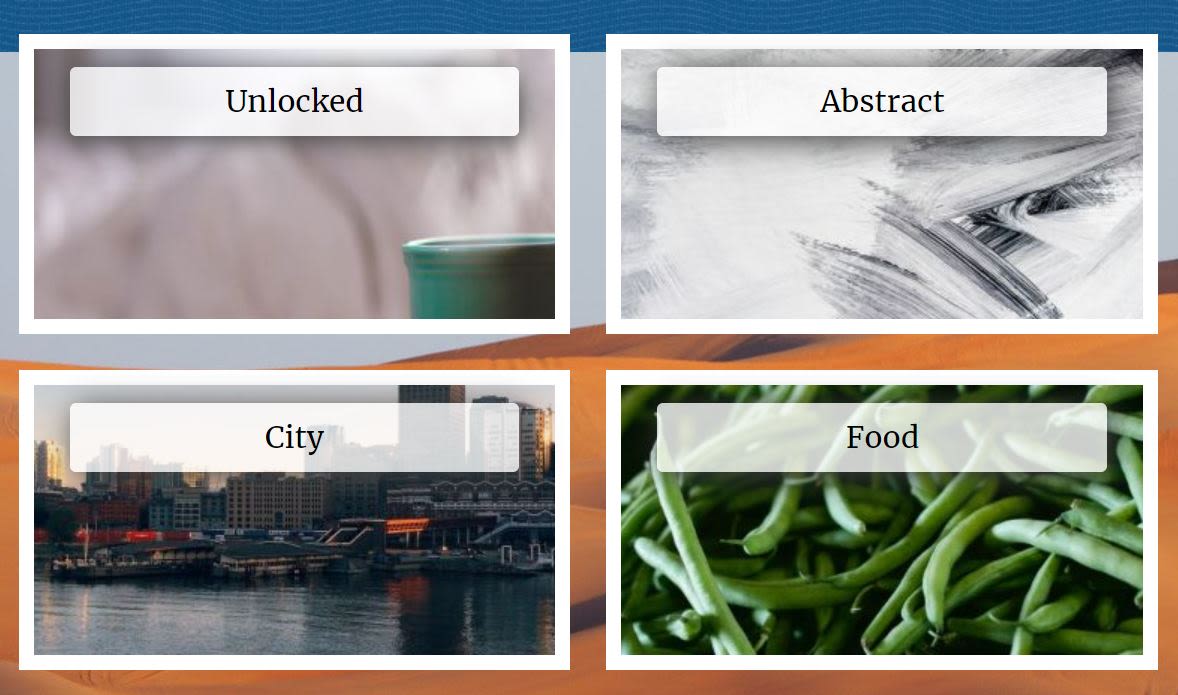 This simple unlock mechanism helps to keep yourself invested and persistent by giving a sense of progress/accomplishment, without being overly video game-y.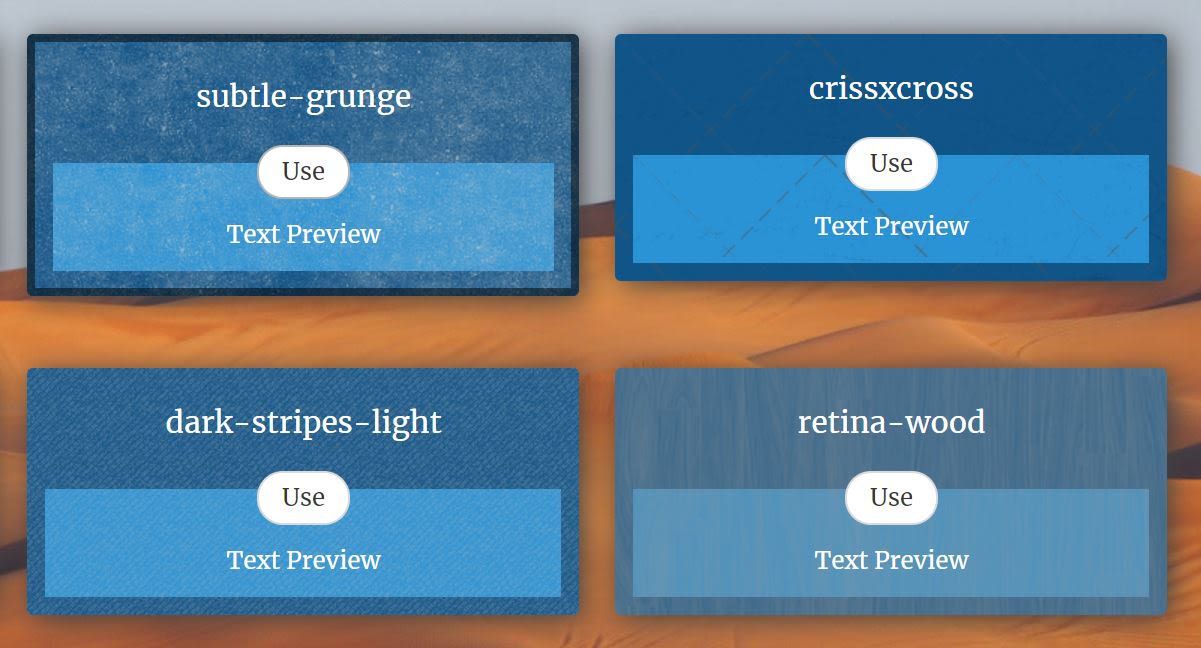 Plus, hey, who doesn't want to do some redecorating once in a while?
You can also refer people to earn Customization unlocks.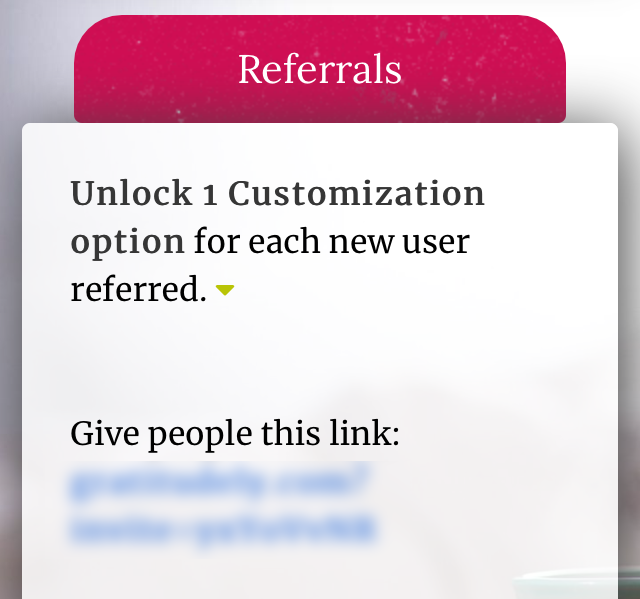 Gratitudely is a web app, so there is no need to install anything. You can add a shortcut to your phone homescreen if you'd like.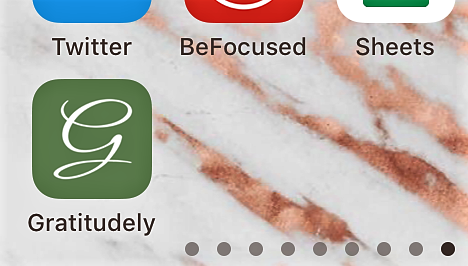 Try it risk-free. It's for your well-being, after all.
USD6.95/month.
That's like, what, two lattes?
30-day money-back guarantee.

Sign In with Google
Mobile number required for SMS reminders (no extra charge).
By signing in you agree to the terms and privacy policy.
Already have an account?
Use the same sign-in buttons above.
Footnotes
[1] Sansone RA, Sansone LA. Gratitude and well being: the benefits of appreciation. Psychiatry (Edgmont). 2010;7(11):18-22.
[2] Casaundra N. Harbaugh & Michael W. Vasey (2014) When do people benefit from gratitude practice?, The Journal of Positive Psychology, 9:6, 535-546, DOI: 10.1080/17439760.2014.927905
[3] Counting blessings versus burdens: An experimental investigation of gratitude and subjective well-being in daily life. Emmons, Robert A.,McCullough, Michael E. Journal of Personality and Social Psychology, Vol 84(2), Feb 2003, 377-389
[4] Armenta, C. N., Fritz, M. M., & Lyubomirsky, S. (2017). Functions of Positive Emotions: Gratitude as a Motivator of Self-Improvement and Positive Change. Emotion Review, 9(3), 183–190. https://doi.org/10.1177/1754073916669596
[5] Jans-Beken, L., Lataster, J., Peels, D. et al. J Happiness Stud (2018) 19: 1673. https://doi.org/10.1007/s10902-017-9893-7
[6] Lambert, N. M., Clark, M. S., Durtschi, J., Fincham, F. D., & Graham, S. M. (2010). Benefits of Expressing Gratitude: Expressing Gratitude to a Partner Changes One's View of the Relationship. Psychological Science, 21(4), 574–580. https://doi.org/10.1177/0956797610364003
[7] Sansone, R. A., & Sansone, L. A. (2010). Gratitude and well being: the benefits of appreciation. Psychiatry (Edgmont (Pa. : Township)), 7(11), 18-22. https://www.ncbi.nlm.nih.gov/pmc/articles/PMC3010965/
[8] Layous K, Sweeny K, Armenta C, Na S, Choi I, Lyubomirsky S (2017) The proximal experience of gratitude. PLoS ONE 12(7): e0179123. https://doi.org/10.1371/journal.pone.0179123
[9] Watkins, P.C., Woodward, K., Stone, T., Kolts, R.L. 2003'Gratitude and happiness: Development of a measure of gratitude, and relationships with subjective well-being'Social Behavior and Personality31431452 https://doi.org/10.2224/sbp.2003.31.5.431
[10] Watkins P.C. (2014) Does Gratitude Prevent Negative Affectivity?. In: Gratitude and the Good Life. Springer, Dordrecht https://doi.org/10.1007/978-94-007-7253-3_10
[11] Henning M, Fox GR, Kaplan J, Damasio H and Damasio A (2017) A Potential Role for mu-Opioids in Mediating the Positive Effects of Gratitude. Front. Psychol. 8:868. doi: 10.3389/fpsyg.2017.00868
[12] David W. Chan (2011) Burnout and life satisfaction: does gratitude intervention make a difference among Chinese school teachers in Hong Kong?, Educational Psychology, 31:7, 809-823, DOI: 10.1080/01443410.2011.608525